Hair Salon Langley BC
Hair Salon
Hair Salons in Langley BC Canada
With over 50 hair salons located in
Langley, BC
. how do you choose which one to go to? What makes the best hair salon the best? Well, It depends on a few things: how convenient it is to get to the hair salon location, what services are being offered, and finding the right fit with a professional hairdresser.
The City of Langley
Location. Location. Location.
Located in the heart of the lower mainland, Langley, BC. is a humble city housing 29,000 residents, offering all the amenities of a major urban center.
In addition to great shopping and dining, entertainment, and recreational facilities, Langley also has an increasingly strong rate of hair salons within its city boundaries. New developments have made it easy for Langley hair salons to open and provide hair health services to the city and surrounding areas like Surrey and Abbotsford.
Hair Salon Services
Hair salons in Langley offer various hair services that fit your personal style, providing you with your desired aesthetic. Depending on what you're looking for, Langley Hair Salons can keep it simple with the basic shampoo and trim hair services, or offer you luxury hair cuts and styling.
Staple hair services for men and women include a shampoo and conditioning treatment, hair trims or haircuts for healthy hair, beard trim for men, and a final blow dry or basic styling. If you're looking for a step up from the basic hair services, hair salons offer perms and curls, permanent hair straightening, all-over hair colouring, root touch-ups, and beauty hair cuts.
For the customer that is looking for a more specialized service, luxury hair services are available. This would be for things like the application of hair extensions/weft install, balayage hair, ombre hair colouring, keratin smoothing treatments, color correction, face-framing haircuts, up-do's, and professional hair styling.
Hairstyle Trends
Hair stylists have to be on top of hair trends as they change throughout the years. A professional hair stylist keeps tabs on whats popular and what looks great with your face shape.
Haircuts and Styles for Women
As mentioned in Canadian Living Magazine, some hairstyle trends we are seeing for women in 2023 are the mullet shag, the concave cut, the extra short bob, and the straight bangs. Other notable hairstyle trends are the curtain cut, the waterfall ponytail, the bottleneck fringe, Botticelli curls, and the twist bun. These hairstyles can be accentuated by incorporating ombre hair colouring, balayage hair colouring, hair highlights, and gloss treatment, to achieve a polished, and on-trend look.
Men's Haircuts and Styles
An article from, Mane Addicts, has given us some men's hairstyle trends to watch for in 2023. To name a few: slam backs, tight fades, and messy crops are becoming more and more popular, giving men a sophisticated or playful look.
Professional Hair Salon Stylists
We all know it can be hard to tame a wildly bad hair day. That's where professional hair salon stylists can help! Professional hairdressers are trained, talented stylists who create beautiful hairstyle looks and provide you with a healthy and great hair cut. They are experts in styling, colouring and treating wild hair. You could say they have a deep understanding of the science of hair. They use an extensive tool kit of hair products and design cutting tools to give you helpful advice and keep your look fresh.
It's always a sad day when we have to switch hairdressers and find another that can give us the haircut we've been getting for years. The key to finding a great hairdresser is to ask for hair consultations, check out their hair portfolios and trust your gut on if they can accommodate your needs and preferences.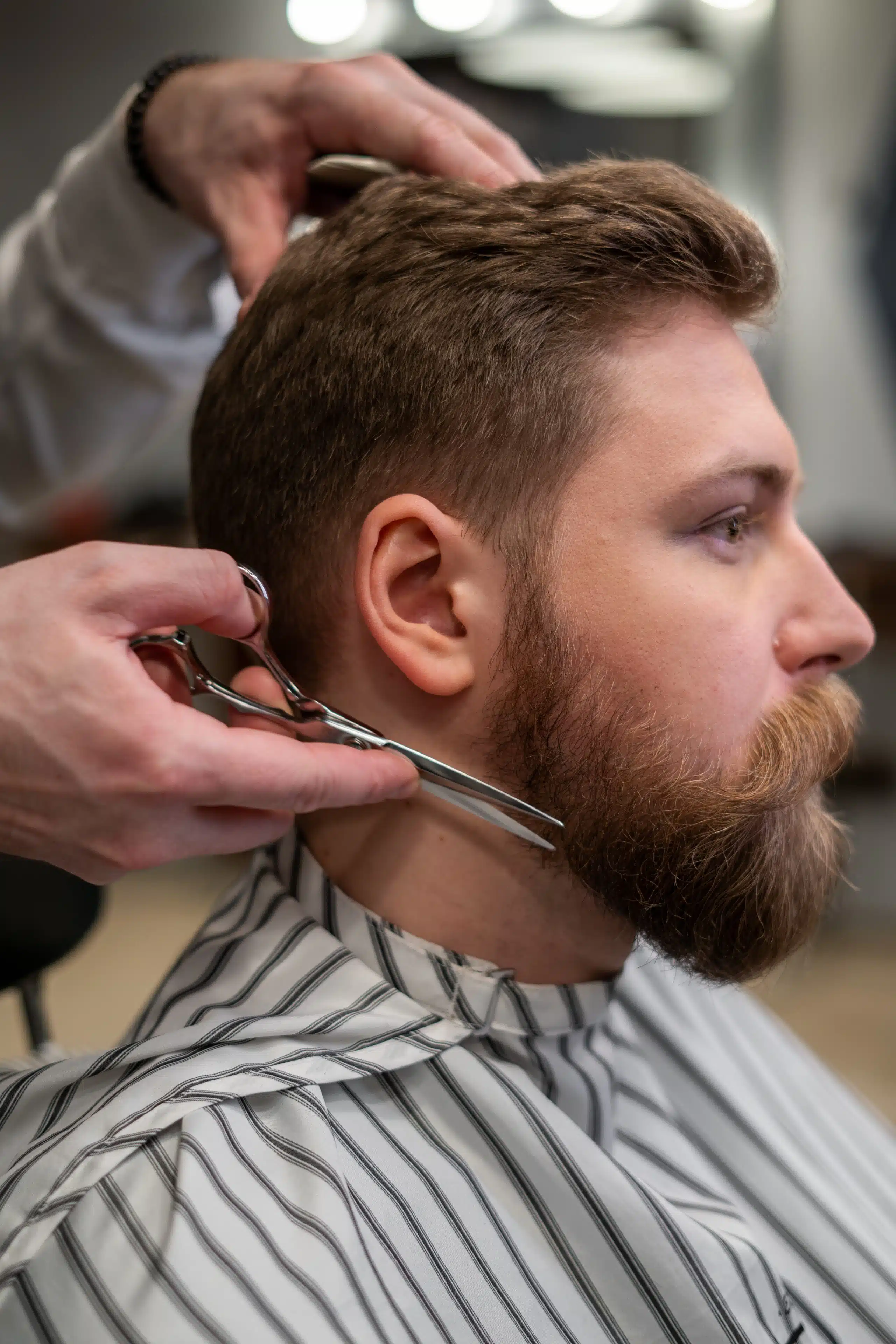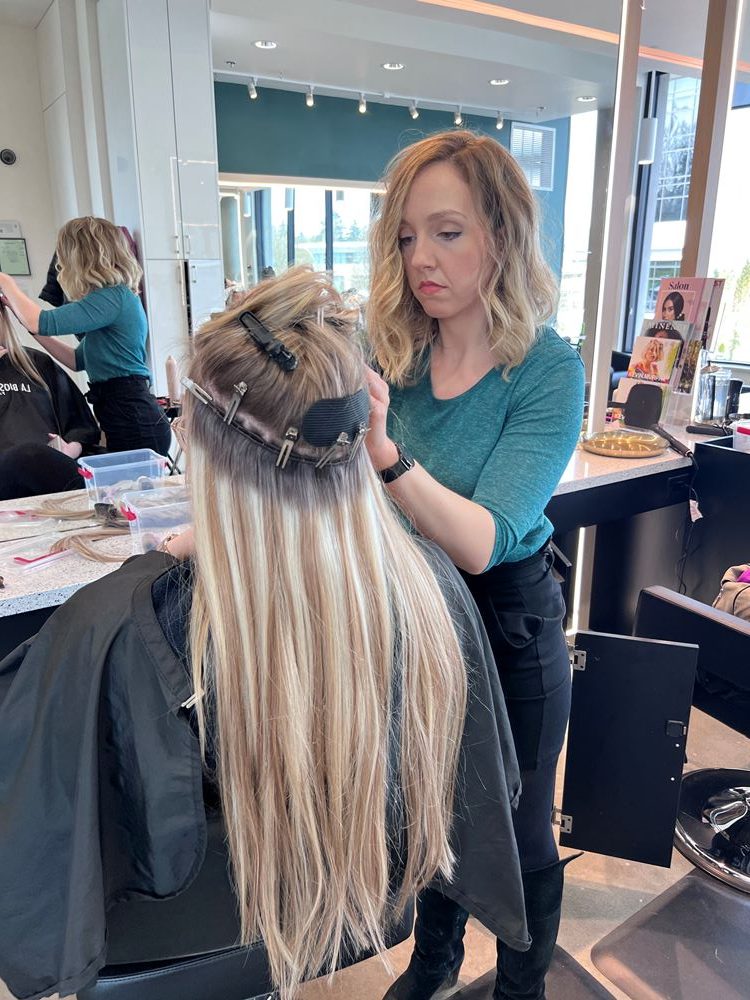 Fluid Spa and Hair Salon
So which hair salon in Langley offers all the services and expertise mentioned above?
A local secret conveniently located on 200th St., near the Langley Events Centre is Fluid Spa and Hair Salon. If you're looking for a great haircut or hairstyle for an upcoming life event, special occasion, or just looking for an everyday hairstyle to maintain a healthy head of hair, we welcome you to visit Fluid Spa in Langley.
We are excited to offer fresh hair salon services in Langley BC to new clients and customers. Whether you are visiting or live in the area, Fluid Spa in Langley, British Columbia is confident they have the perfect hair stylist for you.
If your wondering about prices and cost we encourage you to give us a call to book a hair consultation or ask about our services price list. With our full-service hair salon location in Langley, we do book up fast and welcome you to book in advance rather than walk ins.
For more information please visit our website: Fluid Spa in Langley