Langley Barbers and Men's Perms
Hair Salon
Langley Barbers and Men's Perms
Hairstyles are a great way to express yourself creatively. Changing your hair length, cut or style is an easy way to change your look in a non-permanent way. Hair grows back, so playing with hair length, haircut, and hairstyle is a fun way to keep up with the trends, or give yourself your own signature look.
Why you should go to a barber
A barber is a trained professional who knows how to cut men's hair. Barbers are trained in the art of cutting men's hair, and have a deep knowledge of classic cuts and styles, and know what products-such as shampoo-to recommend to men. Barbers can analyze elements about your hair such as your hair type, face shape, and style to recommend the right haircut for you.
Find your style and gain healthy hair
Hair care goes beyond shampoo and haircuts. To get the perfect style, you need healthy skin and hair. A barber will be able to help you address any hair concerns you may be facing, and will help you achieve your desired look and feel. When hair is healthy, it is easier to maintain a style.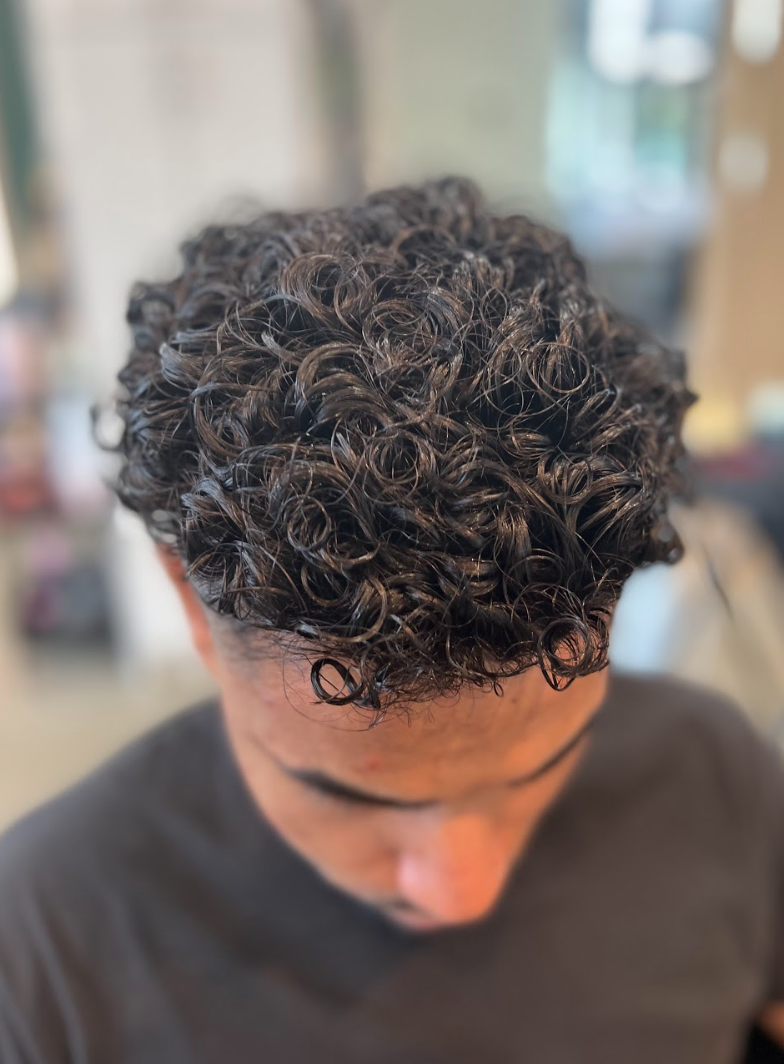 Be on trend with a perm hairstyle
Currently, perm hairstyles are making the rounds on social media again, especially perm hairstyles for guys. While originally gaining popularity in the 80s for women, now guys are embracing the perm for both long hair and short hair.
What is permed hair
While originally gaining popularity in the 80s for women, now guys are embracing the perm for both long hair and short hair. A perm is essentially, curly or wavy hair that is a permanent hairstyle; the hair is turned curly or wavy with chemicals. Even if you have super straight hair, a perm can give you the natural waves you want.
However, a perm which is short for "permanent hairstyle," is a chemical treatment that alters the structure of the hair follicle to change straight hair into wavy or curly hair. A perm typically lasts for around 6 months, so it is not completely permanent, and any new hair that grows after the treatment will not be permed. However, if you are heat-styling your hair every day, or you want to try a new look, a perm may be a cool, fun way to get a new, curlier look.
Short permed hair
Getting a perm can take an hour to an hour and a half to complete depending on your hair length and type. Being on trend with a perm hairstyle is currently very on trend, and can look both soft and effortless or edgy.
Men's perms are in, damaged hair is out
If you want a perm, please see a professional barber or hairstylist. A perm is a chemical treatment that should only be done by trained professionals. Attempting a perm at home can seriously damage your hair and scalp, resulting in chemical burns. At FLUID, our team of barbers and stylists are known for their expertise and services. From a fade haircut, to helping you figure out your curl pattern, or learning how to style your natural wave, we will help you achieve the hair cut or style of your dreams.